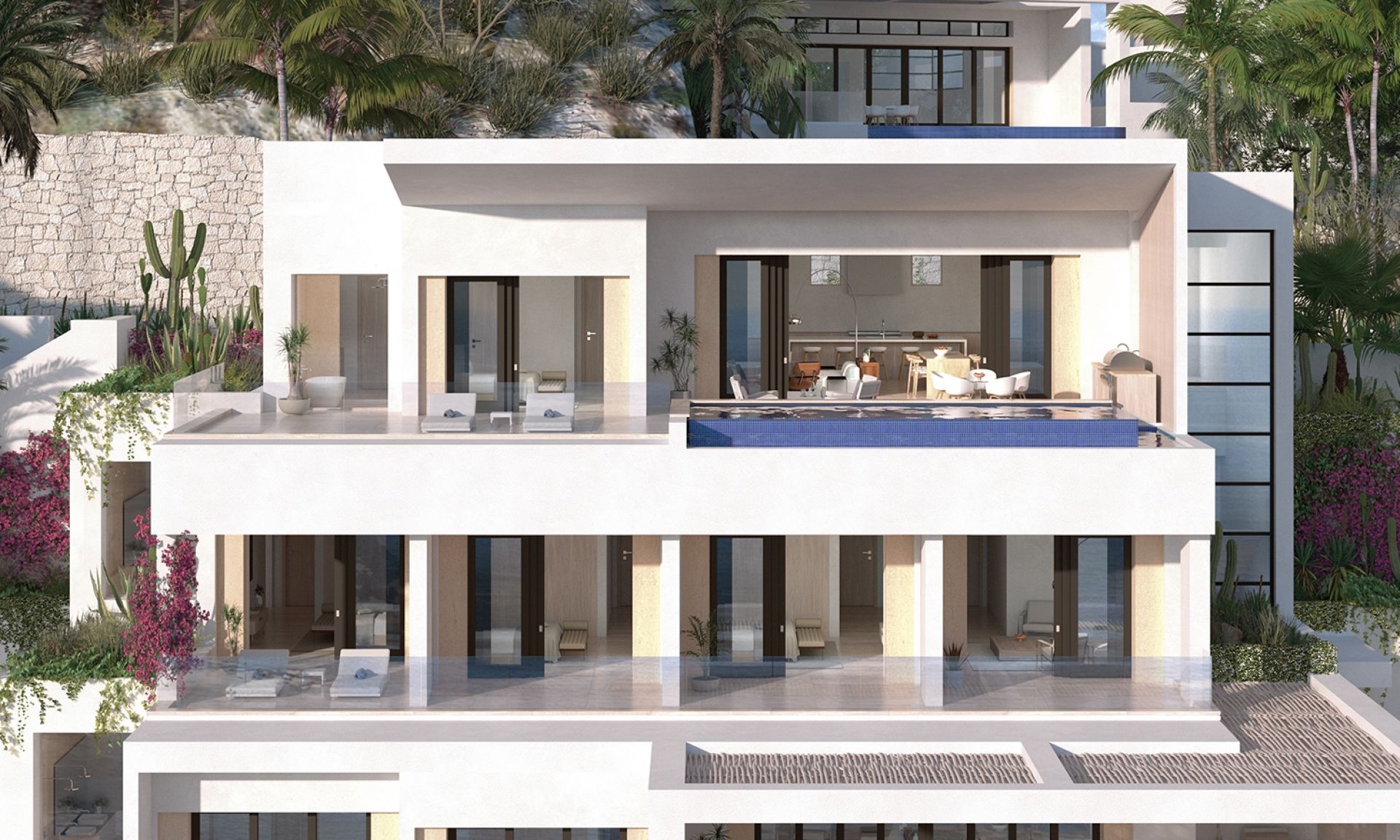 Hillside Villa 5C
4,095 sq ft
4.5 bath
4 bed
Hillside Villa 5C offers residents stunning sunrise views from all bedrooms, living areas, and spacious terraces. Influenced by Amalfi Coast design and living, this two story 4-bedroom residence is complete with natural finishes, a home theater, and an infinity pool that overlooks the Sea of Cortez. Located on the north side of our South Coast mountainside, this residence is a short walk from the future Glass Beach Club.
Features
Oceanview
Outdoor BBQ and terrace
Infinity Pool
Two-story residence
Downloads
Video
Video is of a similar finished residence in the neighborhood.
Gallery