Our Outdoor Pursuits team is here to help you and your family experience all Cabo has to offer with an action-packed program of activities on land or at sea.
Ocean and
Land Pursuits
Explore the alluring waters of the Los Cabos coast. Dive into the depths of the ocean or enjoy a mesmerizing snorkel alongside the turtles; hunt for Marlin and Sailfish on the Clubs yacht; or stay on land and hike, bike, or horseback ride around the community taking in the beautiful views as you go.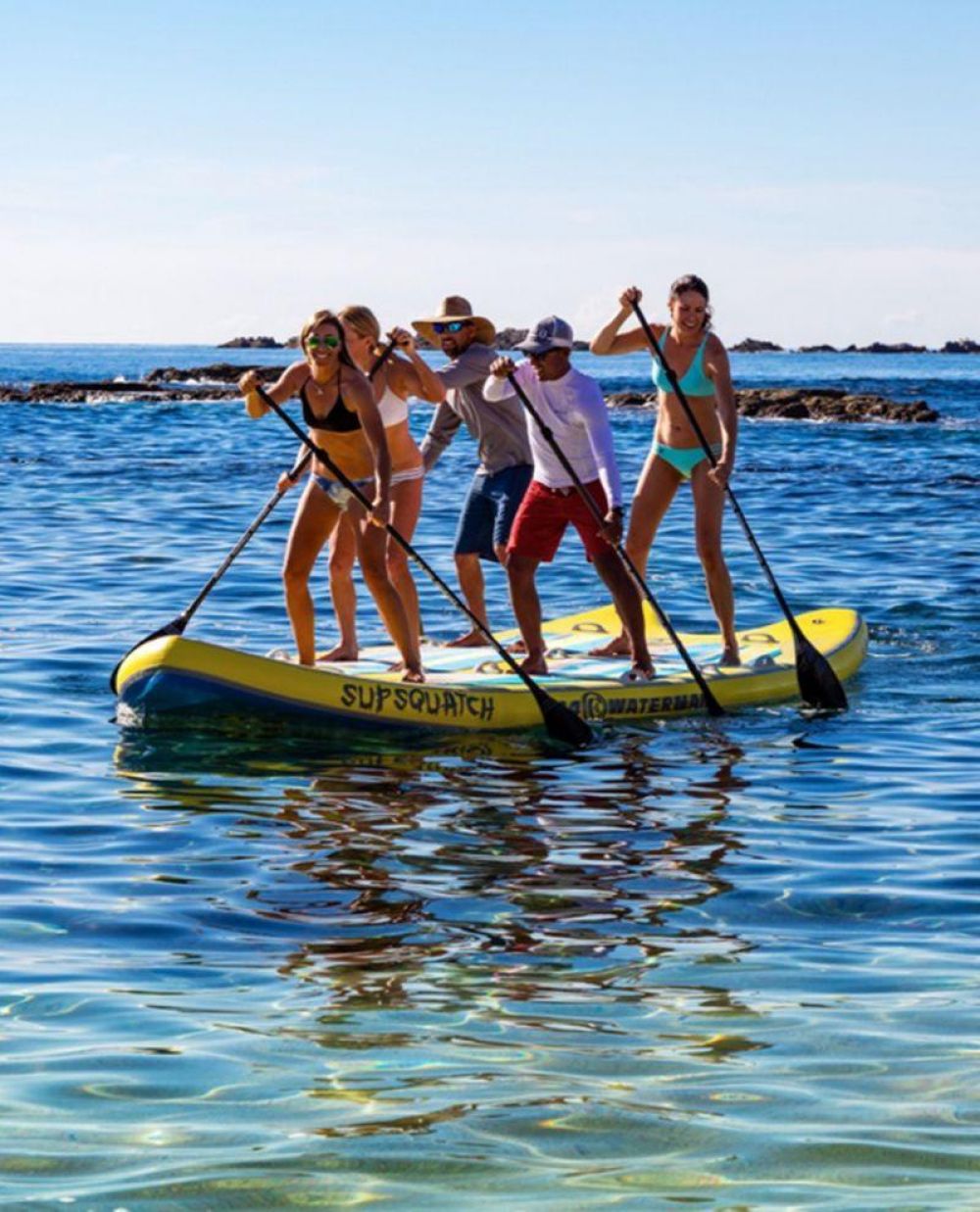 Snorkeling & scuba
Go underwater to see the expansive coral reefs that are teeming with hundreds of species of marine animals.
Tennis or Pickleball
Enjoy a family friendly pickleball game or an expert game of tennis on our courts.
Water sports
Go for a morning stand-up paddle or skim over the surf, hunting for Marlin and Sailfish. Or maybe it's a day for canoeing, kayaking or sailing.
Whale watching
Head out into the Pacific Ocean as whales migrate during the winter to the Baja Peninsula to give birth.
ATVs
Like to go off-roading? Let our Outdoor Pursuits team guide you on a tour on the road less-traveled around Chileno Bay.
Biking
Discover the dramatic desert landscape of Cabo on an exhilarating mountain bike adventure.
Swimming with whale sharks
There are few experiences in the world that match swimming alongside the largest fish in the ocean — especially when that fish is a shark!
Kids activities
The Park and Kids' Club offers several activities from a waterpark to baseball and soccer that will keep the kids busy all day.
Hiking
Take a hike in or around the Chileno Bay community or along the beach and enjoy the amazing views and wildlife that abound.
Fishing
Some of the best sport and deep sea fishing in the world is at Chileno Bay. Catch a Marlin, Sailfish, Tuna, Grouper or Wahoo in the Pacific Ocean.
Horseback riding
Enjoy the magnificent views around Chileno Bay on horseback.
A playground
off the beach
The Park & Kids' Club is planned for the center of the Chileno Bay community. Here you'll find fun activities for members and guests of all ages including: Kids' club, waterpark and pool, world class sporting facilities which include baseball and soccer fields, basketball, bocce, and sand volleyball courts, a comfort station, movie theater, a climbing wall and trailheads. The Park will also feature tennis and Pickleball courts, an arts and crafts room, a sea and farm-to-table restaurant, as well as the Club's organic farm and Mercado.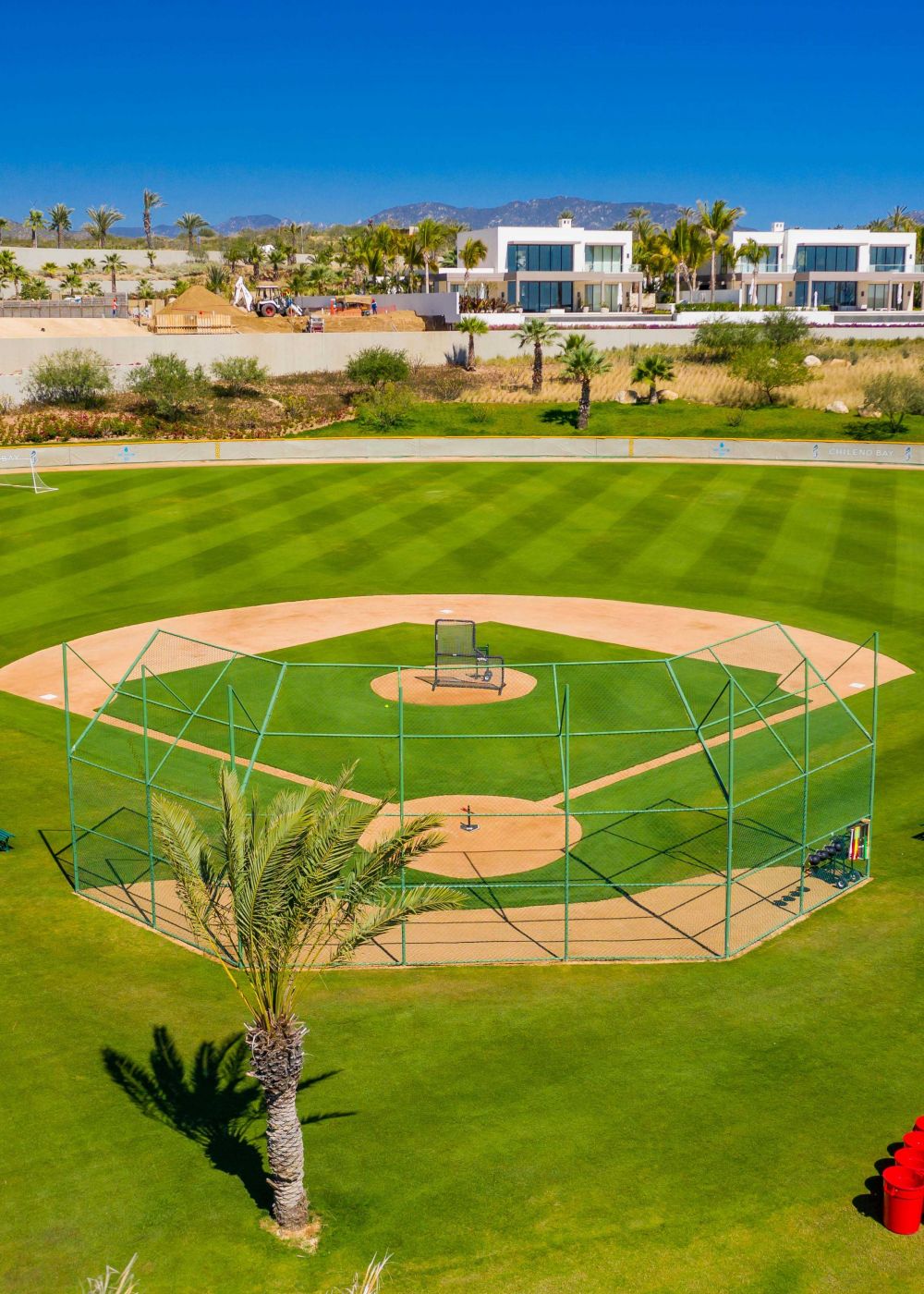 Please rotate your device or refresh page